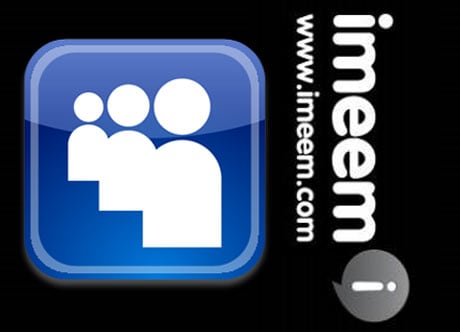 The recent and sudden end to imeem still has me shocked. The online music service had the largest variety of songs (from mainstream/non-mainstream artists) that I've ever seen. Pandora--no match for imeem. On imeem, users could search songs by artist or song name and could find related songs (a great tool for discovering musicians/songs and expanding your music tastes). Playlists and favorites were other helpful features. Users could also explore other people's playlists and leave comments. Anytime I wanted to hear music at home, I'd go to imeem.com and hit my playlists. Even when I wasn't near a computer (think long and boring car rides), imeem came to my rescue. The imeem mobile iPhone app enabled you to hear your favorites for free. It was my alternative to the radio or CD player in my car. I didn't even have to download the songs (so I saved a lot of cash)! After awhile of using the app, I become dependent on it. Then one day, the app takes longer than usual to load. I close it and try again. Still not working. I try over and over again but can't get to my beloved songs. Maybe it's messed up today. The next days, I find myself trying to open the app and giving up in frustration. I finally get online and go to the imeem site, which automatically redirects me to the MySpace music site. Confusion! I head to Google and get the terrible news. MySpace took over imeem. All imeem users (paying and non-paying members) could not access any songs or playlists on imeem.com. A few days ago, I received an e-mail from MySpace saying that I could recover my imeem playlists (no favorites) by signing up for MySpace.
What a pain
. I canceled my account on MySpace years ago for a reason. I refused to sign up again. But earlier today, I got desperate and grudgingly decided to recover my songs.
Fail. A bunch of my songs were missing! The hard-to-find songs were the ones I most desperately wanted to recover. Many people, including myself, have lost songs from their imeem playlists because the songs didn't match content in the MySpace music license catalogs. Still devastated, I scrambled to find a solution to the big question. Where will I ever find all my songs again? I got a tip from a comment on
techcrunch.com
. "Check out Grooveshark. Heaven."
Grooveshark
, a free mp3 streaming site, proved to be great for my music needs. Another place to find songs is on
YouTube.com
. What free music sites do you use?